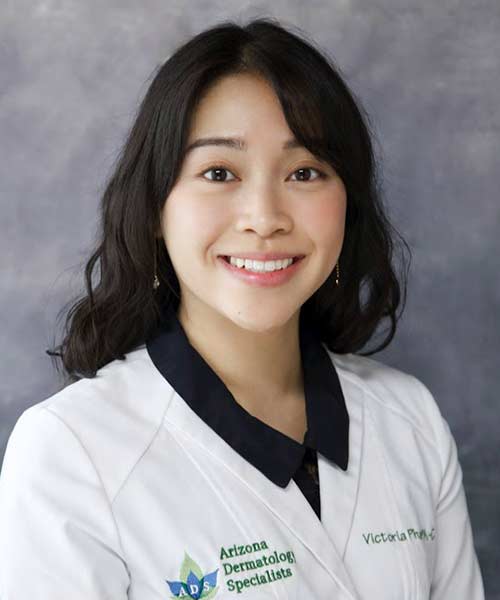 Victoria Phan is a board-certified Physician Assistant at ADS. True to her Arizona roots, she attended the University of Arizona where she obtained a Bachelor's in Science in Physiology from the College of Medicine. After graduating, she attended the University of St. Francis in Albuquerque, New Mexico, where she completed her Masters Degree in Physician Assistant Studies.
Throughout her training, Victoria developed a keen interest in dermatology, recognizing the vital role it plays in both physical and emotional well-being. She quickly realized that dermatology presented a unique opportunity to combine her medical knowledge with her passion for enhancing patients' quality of life. She strives to create a welcoming environment where patients can feel comfortable and supported throughout their dermatological journey.
Victoria is an Associate of the Phoenix Dermatology Society, International Dermoscopy Society and Society of Dermatology Physician Assistants.
In her spare time, she enjoys reading novels, indulging in her love for food by discovering new restaurants or recipes to try, baking sweets, and traveling.